Served at our Queen Creek Location
Allure Skin and Laser is located less than 30 minutes from Chandler, AZ. Our onsite board-certified doctor oversees medical treatments that successfully resolve skin imperfections like acne, scarring, and hyperpigmentation.
We use the latest technology and evidence-based treatments to offer client-focused results. We have the expertise to deliver skin rejuvenation procedures, laser hair removal, scar reduction, and PRP therapy. Patient safety and providing results is our top priority. Our experts will assist you from start to finish, helping you make the right aesthetic choices that can do wonders for your skin.
Laser Treatments
We perform various laser and IPL treatments using short, pulsating beams of light on the affected parts of the skin. The concentrated light improves the appearance of wrinkles, scars, and dark spots. It treats melasma, acne, and rosacea effectively, tightening skin and improving overall texture.
Laser Hair Removal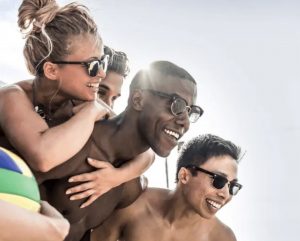 We specialize in using modern laser technology to target facial and body hair. The laser converts into heat energy, closing hair follicles. You will notice drastically reduced unwanted facial and body hair growth after every session at our clinic.
Microneedling
We use the industry standard SkinPen® Microneedling, to prick the skin, creating tiny channels that promote collagen production and skin tissue healing. We use a combination of Radio Frequency and Microneedling for controlled skin injury with radio frequency waves to treat skin depressions like acne scars and marks and improve overall skin texture.
Chemical Peels
We use chemical solutions of varying acidity to suit every patient's skin type. After application, the chemical peel sheds a controlled amount of skin cells from the epidermis. We may use a stronger peel to treat more deeply rooted acne marks and scars. Chemical peels reveal brighter, more rejuvenated skin with a diminished appearance of acne, scars, marks, and hyperpigmentation.
Dermal Fillers
Get a plumper, more youthful appearance with dermal fillers. A gel-like substance consisting of hyaluronic acid into the skin to add volume to the lips, cheeks, and other areas of the face that lack elasticity. This treatment mitigates the appearance of wrinkles and fine lines, significantly improving your appearance delaying the need for surgery.
Neurotoxins
FDA-approved Botox and Dysport injections limit the movement of specific facial muscles that enhance wrinkles and fine lines around the eyes.
Other Injectables
We use revolutionary and safe plasma-rich platelet (PRP) therapy to treat thinning hair and hair loss. We draw rich, healthy blood from the patient and inject it into the scalp to boost hair growth.
We also offer KYBELLA® injections to clients who are conscious about their double chin. The FDA-approved injectable destroys fat cells in this area, improving appearance and creating contour to the lower face.
Exfoliation and Facials
Allure Skin and Laser offers the latest skin treatments to significantly improve the appearance of your skin. HydraFacial and Dermaplane deeply exfoliate the skin, removing peach fuzz and dead skin cells. Our skin experts recommend customized facials tailored to every client that addresses their skin concerns.
Book Now
Do you have acne scars, dull skin, or unwanted facial hair that you want to remove? We have customized skin solutions delivered with the collaborative effort of our board-certified doctor and professionally-trained staff.
Book now for a consultation with our experts!