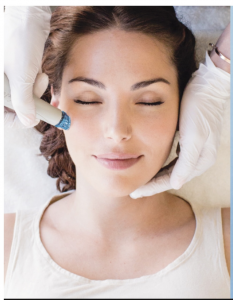 Served at Our Queen Creek Location
We are committed to offering the residents of Mesa state-of-the-art skin treatments at Allure Skin and Laser in Queen Creek . We have the medical expertise, advanced laser technology, the latest Botox and filler injections. With a wide array of aesthetic medical services to successfully deliver customized and professional skin solutions that produce optimal results we love seeing the confidence in our patients.
Our board-certified doctor is on site and supervises our aesthetic portfolio consisting of skin treatments ranging from facials, dermaplaning, Hydrafacial, chemical peels, and Botox to more advanced laser hair reduction and photofacial  and other laser techniques to achieve skin rejuvenation, cellulite reduction, and lift and tighten.. We offer platelet-rich plasma treatment, non-surgical face lifting, dermal fillers, and more to assist you in achieving your desired look.
What to Expect From our Mesa Med Spa Services?
Our team focuses on rejuvenating your skin and restoring it to its youthful look. Whether it's unwanted sun spots, acne scarring, wrinkles, facial and body hair, or any other aesthetic imperfections, we will help you enhance the skin and eliminate these concerns.
Our non Invasive procedures can seem daunting, but our specialists  have  the knowledge and experience to help you look like the best version of yourself and feel great . With an understanding of skin and cosmetic physiology, we can't wait to see the results you will love!.  Starting with a consultation, we assess your skin to tailor the treatment to needs. We strive to provide unparalleled comfort with the required medical protocols to ensure you receive the best care.
Laser Treatment
Allure Skin and Laser has multiple laser systems to offer customized treatments that address various skin concerns and imperfections. We use various lasers to customize your results. Our lasers work deep within the epidermis remodeling collagen and elastin for natural and losing lasting results . This therapy stimulates collagen production and stimulates a wound healing response allowing new collagen growth to slow down the aging process at the cellular level.  We can effectively treat acne, scarring and stretch marks, melasma, lesions, fine lines and wrinkles, and pigmentation. Clear Colin is a phone call away. Our medical grade home care works to further enhance your results.
Laser Hair Reduction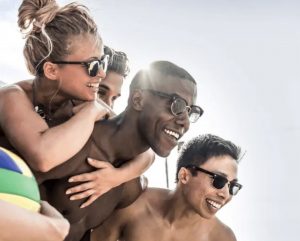 Allure Skin and Laser is known for laser hair reduction delivered under expert medical guidance with the latest, FDA-approved laser technology. Our treatments are high speed and virtually pain free and same for almost all skin tones. The laser targets hair follicles to destroy and inhibit hair production in the future.
Injectables
We specialize in providing Botox and Dysport treatments, in which an effective neurotoxin is injected into the skin to smooth out fine lines, wrinkles, and other unwanted effects of aging that make us look older than we feel. The injection blocks the signal transmission from the nerve to the facial muscles, inhibiting skin contraction that leads to wrinkles.  We offer the family of  Restylane and Juvederm fillers with the newest technologies for long lasting results. We can restore full face balance with just a few injections placed perfectly. We also offer Kybella injections that dissolve submental fat, i.e., excess fat under the chin, to enhance the patient's side profile.
Dermal Fillers
We offer non-surgical facelifts with dermal fillers that add volume to area that have volume loss., predominantly due to aging and sun exposure. These fillers  not only stimulate collagen production but also immediately replace lost volume, giving the patient a refreshed look that's completely natural.
Platelet-Rich Plasma Treatment
We use the patients's own plasma to produce exceptional results.  This treatment is safe and effective in promoting cell regeneration. It is a three-step process where the patient's blood is drawn, processed, and  used either on the skin or scalp to accelerate hair and skin cell growth. Platlet-rich plasma or PRP treatment is best for thinning hair and many skin concerns. Schedule a consult to see if it's right for you.
Microneedling
We use the industry leader to provide collagen-induction therapy to treat various skin conditions, including acne scars, burns, enlarged pores, and stretch marks. Our device is FDA cleared and is the safest during treatment. Results are clinically proven to safely and effectively treat facial acne scars, textural irregularities, & pigmentation concerns.t significantly enhances and improves skin texture and overall appearance. Done in a series the results are simply amazing.
Chemical Peels
We have chemical solutions of varying potencies to match each patient's concern. Our skin experts will analyze your skin and recommend a chemical peel accordingly to rejuvenate the skin.revealing brighter, glowing skin.  Some of our modern peels offer micropeing capable of producing results with minimal  active peeling and downtime.
Exfoliation and Facials
We offer non-invasive exfoliation and customized facials to suit every client's skin. This tailored, multi-step service will deeply cleanse and exfoliate the skin, extracting any impurities. Consult our licensed aesthetician to avail our HydraFacial or Dermaplane to leave you with rejuvenated and replenished skin.
Book Your Appointment
We offer different standard and customized medical services at Allure Skin and Laser. Our top priority is understanding your concerns, needs, and wants for your skin and delivering the best results possible. Book your appointment with us and get a consultation today.