Served at Our Queen Creek Location
If you want the best aesthetic medical treatment in a professional, well-equipped clinic, look no further than Allure Skin and Laser in Queen Creek. Situated less than 20 miles from Gilbert, Allure Skin and Laser in Queen Creek offers a range of skin and aesthetic treatments supervised by our board-certified doctor.
Why Us?
We use modern technology and evidence-based treatments to deliver procedures that effectively treat various skin conditions, including acne, melasma, rosacea, scarring, and any aesthetic imperfections like unwanted facial or body hair, wrinkles, fine lines, and submental fat.
Our medical aesthetic services are performed to the highest standards of care, strictly using premium medical grade skin care products and state of the art medical devices.
Our Services
Allure Skin and Laser offers residents of Gilbert different skin treatments, from Botox and Dysport to more advanced laser treatments and our highly sought-after laser hair removal. We provide prior consultation with our skin experts to recommend customized skin treatments that address and resolve your specific skin and aesthetic concerns.
Laser Treatments
Our state-of-the-art laser equipment focuses high-energy light on the skin to correct any aesthetic concerns, including dull skin, acne, scars and marks, pigmented lesions, melasma, and dark circles. Before we perform any laser treatment, we consider the patient's skin type, medical history, age, and aesthetic concern to determine the best laser treatment for them.
Laser Hair Removal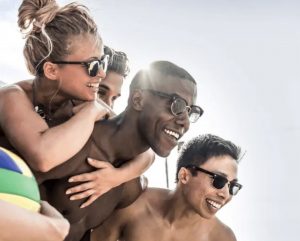 We are experts at removing unwanted hair on the face and body, including the neck, chest, back, legs, arms, and bikini line, to save you from the hassle of waxing, shaving, and razor marks. After a laser hair removal consultation, we use our FDA-approved laser technology to plan your sessions according to the progress of treatment on the patient's skin type. The hair follicle pigment absorbs the light energy, closing the hair follicle responsible for hair production.
Microneedling
We use SkinPen, the industry standard with a one time use cartridge for the safest and best treatment to puncture the skin and promote the body's natural collagen production. Skin cell regeneration successfully minimizes the appearance of acne scars, hyperpigmentation, and discoloration, improving overall skin texture. The minimally invasive procedure performed by our licensed professional takes anywhere between 24 and 48 hours to heal completely.
Neurotoxin Injections
Avail FDA approved Botox® and Dysport injections to soften facial muscles, limiting the appearance and incidence of age-related fine lines, wrinkles, and crow's feet. Achieve a more youthful appearance with unmatched precision and no downtime.
Dermal Fillers
A safe, gel-like substance is injected into the skin to add volume to parts of the skin that have lost elasticity due to aging or sun exposure. We use the highest quality Restylane and Juvéderm dermal fillers for these procedures. Replace lost volume in your cheeks and lips to look like a more refreshed, youthful version of yourself.
Platelet-Rich Plasma Therapy
We offer Platelet-Rich Plasma therapy or PRP as a non-surgical treatment to address thinning hair. We draw platelet-rich blood from the patient's body, process it, and inject it into the scalp. The platelets activate growth factors to improve the blood supply to hair follicles.
Chemical Peels
Our expert will apply a customized chemical solution to the face, which peels the outermost layer. Skin cell regeneration effectively improves the appearance of wrinkles, acne scars, dark spots, and discoloration, producing rejuvenated skin.
Exfoliation and Facials
We offer HydraFacial and Dermaplane to penetrate deeply and exfoliate the skin. This newest substitute for microdermabrasion is safer and more effective. When paired with our range of facials, clients can achieve clearer, fresher, and more radiant skin.
Contact Us
Skin and aesthetic treatments require precision, best delivered under the strict supervision of our board-certified doctor. Click here to make a hassle-free booking online, and begin your journey to perfect skin today.